Motorcycle Refresher Training
If you think you need to brush up on some of your riding techniques, then we're here to help.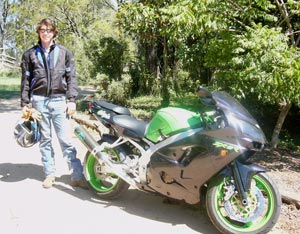 Refresher training can be as short as one hour or as long as you require. We can perform training in groups or one-on-one. We are completely flexible, so whatever skills or techniques you want to brush up on, we can accommodate your needs.
We often have riders who haven't riden in a while come to us for a confidence boost before buying a new motorcycle or going on a long ride. We are here to help you feel comfortable in any given situation on the road.
Course fees & bookings
Please contact us to discuss course prices, as they will vary dependent on the content of the training program.